About Cromhall Horticultural Society
You may not realise it, but if you live in Cromhall, you're already a member of the Horticultural Society; its rules state that all members of the parish shall be deemed to be members.
The highlight of the society's year is the Cromhall Flower Show, held in the school field on the first Saturday of September.
Visit the Cromhall Flower Show page for more information.
Funds from the Flower Show are used to support projects throughout Cromhall.
In 2008 the Society bought 740 daffodil bulbs, which were kindly planted around the village by the Scouts. There are also plans for more planters.
The committee is keen to inspire us all to develop green fingers by organising trips and arranging talks throughout the year.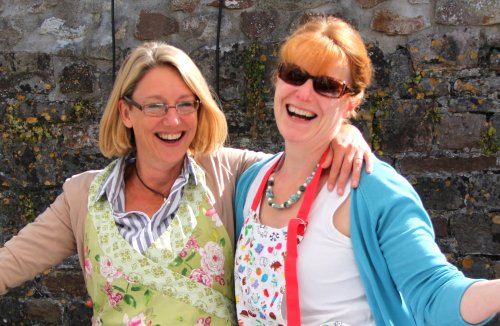 Allotments
For information about allotments, please see the Parish Council page.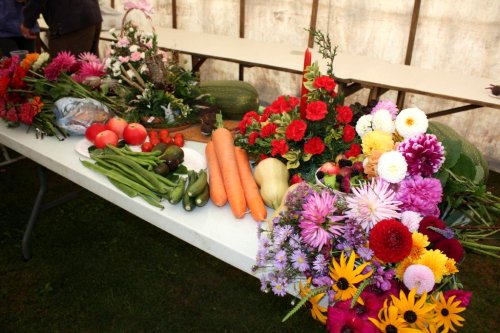 The committee
Please also use the query form to share your ideas and suggestions with the committee.
Maybe you'd like to see more plant sales in Cromhall, a competition for the best village garden, or you have an idea for a project to brighten up the village.
The present committee is:
Peter Banks - Chairman
Lisa Willmott - Secretary & Judging Shadow
James Imrie - Treasurer
Tony Bryant - Judging Manager
Peggy Collett - Judging Shadow
Sue Bryant - Entertainment Manager
Paul Willmott Site Manager
Steve Aston - Site Shadow
Keith Jackson - Site Shadow
Anna Imrie - PR Manager
Helen Clifton - Stall Manager
Cath James - Stall Shadow
More committee members and volunteers to help with the Flower Show are always welcome.
If you'd like to be involved, contact Cath James on 01454 299969, or email: