Offers and competitions
Competitions
This month on Cromhall.com there's a chance to win £65 to spend at Pure Skin Therapies.

two tickets to 'Give Us A Sign'
.
Special offers for Cromhall.com readers
Every now and then, advertisers on Cromhall.com run special offers. To save you hunting around, we've gathered them all one page for you to pick and choose your favourite deal.
Family Law and Divorce – Free 30 minute consultation Wards Solicitors LLP
Divorce – one of the toughest, most emotionally testing challenges any of us ever has to go through, particularly when there are children involved. At a stressful and exhausting time, you need clear thinking, straight talking and understanding legal professionals who can steer you through the process with expertise and compassion. Wards Solicitors has an experienced team of eight family and divorce law specialist solicitors ready to help and 11 local offices for face to face meetings.
Click here to book a free, 30 minute consultation or contact Louise Boustead at our Yate office on 01454 316789.
Free SPF from The Zest Clinic
Take home complimentary sun protection factor worth £40 when you book a chemical peel or dermaplaning session with Sam Ell at The Zest Clinic, based in Wickwar. Offer runs until the end of August 2022.
Click here or call/text 07887 735876 to find out more and book your appointment.
Colour Guide from Riches Interiors - £9.99 Offer
Good News! Riches Interiors' new and improved colour bible is back! 'How to Colour Your Home Like a Pro' is an interactive e-book by Georgina Riches' - and for a limited time your can grab your copy for only £9.99. What's not to love?!
Click here to visit the Riches Interiors website and get yours now!
Download Your Free 5 Step Design Guide from Riches Interiors
Georgina Riches of Riches Interiors is offering you a Free Download - How to Transform your Space in 5 Easy Steps. All you need to do is subscribe to receive emails from Riches Interiors - you can unsubscribe at any time. As a bonus, you can also have a FREE colour call with Georgina... too good to miss right?!
Click here to find the sign up link at Riches Interiors, and you will receive a downloadable worksheet with all of the details. Happy Homemaking!
Family Law and Divorce – Free 30 minute consultation Wards Solicitors LLP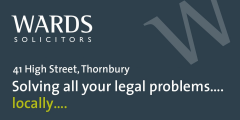 If you're experiencing family issues, it can be difficult to know where to turn for advice. At Wards, we have an established team of approachable and highly experienced family and divorce law solicitors who will take the time to fully understand your circumstances. Whatever your legal problem, we can help you find a workable solution. Face to face, telephone or video appointments are available at any of our 12 branches.
Click here to book a free, 30 minute consultation or contact our Thornbury office on 01454 204899.
Free 30 minute consultation with Bevan Evemy Solicitors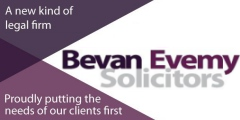 In difficult times, you need legal advice designed to suit your particular circumstances. Bevan Evemy offer a private and confidential consultation with a qualified local solicitor. Choose from a 30 minute face-to-face meeting at one of our offices, or a 15 minute chat by Zoom, Skype or phone available everywhere. We can arrange appointments out of office hours on evenings and selected Saturday mornings if you do not have time during the day.Click here for details.
Razzamataz Theatre Schools - Free Taster


Our classes offer: dance, drama, singing, fun challenges, key life skills, education, fitness and fun! We would like to invite you to a FREE taster session! For info or to book, call Michaela on 07881 440079 or email .
Suit Offer at Ridgewood Dry Cleaners Ltd.
2 or more suits cleaned from £22 at Ridgewood Dry Cleaners, which provides high quality dry cleaning and laundry services, as well as clothing repairs and alterations at 80 Firgrove Crescent.
Visit www.ridgewoodcleaners.com to find out more about Ridgewood Dry Cleaners.