CLinC

Changing Lives in Chongwe
How to contact CLinC
If you would like to know more or become involved, please contact Ann Greenhalgh by email: or phone 01454 294200.
Our registered address is Burlton House, The Burltons, Cromhall, GL12 8BH


Latest News
Newsletters and Reports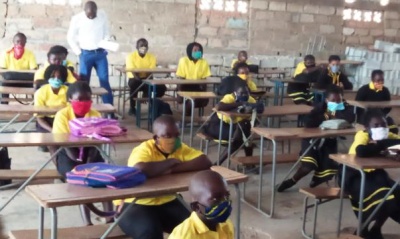 Scientists, who predicted that townships would be badly hit by the COVID-19 pandemic, are puzzled why much of Africa has coped better than the rest of the world!.
Click here to read October's Newsletter and learn more about how schools are dealing with the difficult situation, with your help!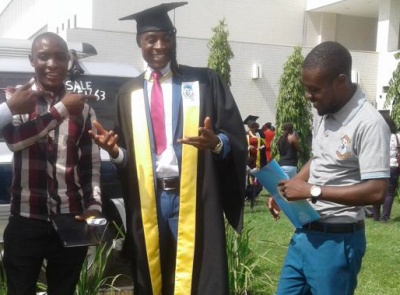 Click here to download the 2019 ClinC Annual Report, and click here to read a report about the trustees' last visit to the schools in Zambia, as presented at the annual get together early in 2019.
The visit went really well and they thoroughly enjoyed spending time with both the teachers and pupils.


Facemasks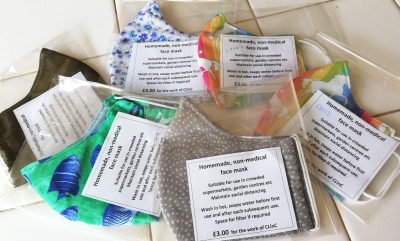 THANK YOU to everyone who has bought the homemade colourful face masks from Cromhall Village Shop or myself.
These have been made to raise funds for the work of CLinC and the good news is that we have now raised over £500.
This will cover the cost of one term's teacher training for two of our teachers.
There are still plenty of masks to choose from in the Shop or by phoning me on 294200.
Thank you to Cromhall Shop for allowing us to do this.
Ann


Sponsor a Child
Sponsorship money is sent each December to cover school fees and uniform costs to enable grade 8 and 9 children to attend local government secondary schools.
The cost of sponsorship for one year remains around £100 per pupil.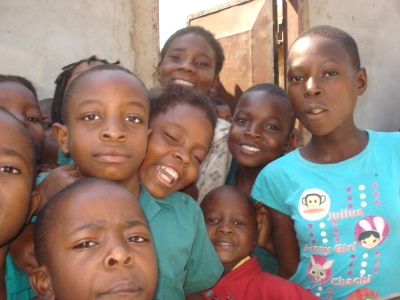 If you are willing to continue sponsoring a child, or to give a donation towards sponsorship, please let me have cash or cheques by the first week in December.
Thank you to all who pay by standing order and those who send their cheques each year made payable to CLinC.
Click here to download a Gift Aid form if you have not already signed one.
Click here to find out more about the sponsored children.
If you would like to sponsor a child, or are interested in finding out more, click here to download more information about the children and community schools.
On behalf of the children, thank you so much for your support.


Projects we support
Roy's Classroom Block
Roy Greenhalgh died in March 2015 after living with cancer for 15 years. Roy was one of the founders of CLinC in 2004 and his enthusiasm and support will be greatly missed.
Roy made it very clear that he wanted the work of CLinC to continue.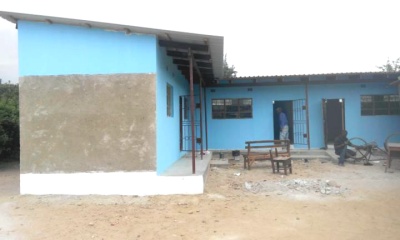 The two classroom block built in Roy's memory at St Mark's Community School in Zambia is now completed and awaiting official opening by the Bishop.
In true Zambian style, there will be celebration party for all those who have worked on the project, along with the staff and students at the school.
Plans are now being drawn up for a toilet block to be added to the school.
Click here to see more photos of St Mark's School.
Chazanga-Chipata Anglican Children's Project
As well as the new classroom block, ClinC is supporting the Chazanga-Chipata Anglican Children's Project in Lusaka.
This projects aims to give street children and orphans an education and prevent them from getting into trouble on the streets. Click here to read more.
Click here to download part of a study by a Zambian student at Ng'ombe.


About CLinC
CLinC (Changing Lives in Chongwe) is a small charity based in Cromhall, South Gloucestershire.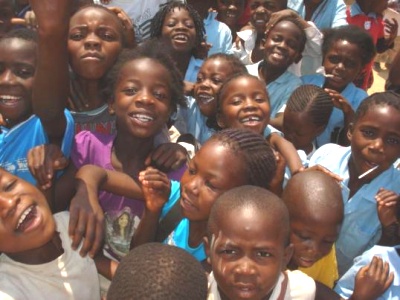 It was set up in 2004 to try to improve the educational, physical, health and spiritual well-being of the people of Zambia through selected projects. Read about how it started.
Our Charity Number is 1106904 and are trustees are:
Ann Greenhalgh Chair/treasurer
Fe Gray - Secretary
Doug Collett
Nic Fleming
Colin Nash
Peggy Collett
Please note every penny we raise goes to the people of Zambia. All expenses claimed by trustees are re-donated in full and gift aided!
Click here to download the accounts summary for 2017-2018.