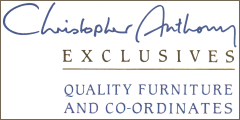 News
Read January's 5Alive
5Alive is the community newsletter for Falfield, Tortworth, Tytherington, Rockhampton and Cromhall. Click below to read the latest edition...

Who won December's 100 Club Draw?
The first draw was made on Christmas Eve and the lucky recipient is Mr Dick Bryant who has won £50. Congratulations to Dick and our sincere thanks for many years of support for the 100 club by yourself and Sue. We are very grateful to everyone who has joined this year and particularly the new members who have taken the time and made the effort to support St Andrew's Church.
There are still 10 numbers available for 2019 and still 13 chances to win, including another £50 prize at Easter. Like many listed buildings, St Andrew's has many maintenance issues and it takes a lot of time, effort and money to ensure that our beautiful and historic church is kept watertight, heated and safe for all of us in Cromhall. I know many people go into the church just to be peaceful or to reflect as have countless villagers through the centuries. The worn flagstones are testament to that! So please help us keep the church open for all who need it.
With all good wishes for 2019, Mandy Bird.

Funding opportunity in Yate
Would your organisation benefit from receiving up to £4000? Applications for Tesco Bags of Help are currently low in Yate, so if you have a project that you need funding for, now is the time to apply. For more information and to apply for a grant, click the link below.
Please contact Richard Younger-Ross if you have any queries or if you need help with the application: Richard.younger-ross@groundwork.org.uk 0778 593 1044.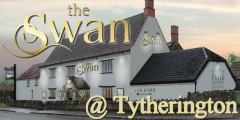 ---
See also: events in Thornbury, Yate and Chipping Sodbury.

---