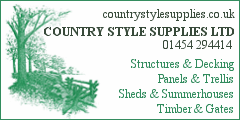 News
Want to Walk a Dog?
The Cinnamon Trust urgently need dog walking volunteers to help a resident of Cromhall and their adorable dog Bimbo an 11 year old Staffy cross who would love to go for a good walk, so we wondered whether any local residents might like to volunteer to help. If an hour a week can be spared to help this would make all the difference to the owners being able to keep their fury companions living with them. If anyone would like to volunteer or even have a chat about what's involved please ring in on 01736 758707 and speak to Tressa or Sally or email below.

Email:

Bibstone Broadband Update
South Glos Council has agreed to investigate further possibilities for broadband rollout in Bibstone. Cllr Rob Creer said 'We reiterate our promise to fight for our rural areas and have assured residents we will continue to work with them as we negotiate with Openreach.' Click below to read more...

New Trustees for Lifestyle Centres
Two new trustees have been appointed at Circadian Trust, the not-for-profit organisation that operates your local lifestyle centre.
The latest additions to the Board are Ben Hilton, CEO of the Dame Kelly Holmes Trust, and Roland Sims, a former Area Manager at Active Lifestyle Centres for Circadian Trust. As CEO of the Dame Kelly Holmes Trust, Ben has first-hand experience of how sport can transform lives and Roland Sims brings over 30 years of management experience in the Leisure Industry to the Board of Trustees.
Circadian Trust operates centres in Bradley Stoke, Downend, Kingswood, Longwell Green and Thornbury.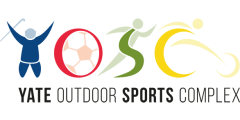 News feeds
Latest items from BBC News:
• Brexit: Labour 'would back members' on new vote, says leadership
• Brett Kavanaugh: Judge accuser agrees to testify next week
• Anthony Joshua stops Alexander Povetkin to retain world heavyweight titles
• Didsbury church's radical change after gay girl's suicide
• Abhilash Tomy: Rescue mission to reach injured Indian sailor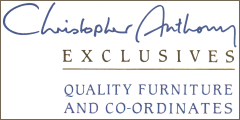 ---
See also: events in Thornbury, Yate and Chipping Sodbury.

---