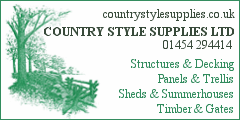 News
Ring with Bling
There are plans for a BLING Stall at Cromhall Village Fete on Saturday 23rd June 2018 and organisers are looking for
Bonnets, Bags, Belts and Baubles. Ladies, please search your wardrobes and cupboards for items loved but no longer used. We will try to sell them at the Fete and raise money for Cromhall church. Ring Carol on 01454 261638 or Rosie on 01454 299881 to arrange collection.

Eddie the Eagle at South Glos Expo
Olympian Eddie The Eagle will be the keynote speaker at the second South Glos Expo which takes place at the Bristol Business School at the University of the West of England in June. Click below to read more...

Who won Easter's 100 Club Draw?
(NO.34) MRS JOAN STEPHENS is the lucky winner of the £50 prize. Many congratulations to Joan and thanks to everyone for their continued support.
The next draw will be at 11am on Friday 25th May in Cromhall Community Shop and Post Office.
There are still 8 numbers free for anyone who would like to support the ongoing maintenance of St Andrews Church and Churchyard. Thank you, Mandy Bird (294186)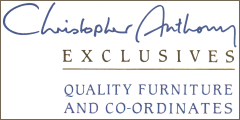 News feeds
Latest items from BBC News:
• M&S profits slump on store closure costs
• Philip Roth: Portnoy's Complaint author dies aged 85
• Environment Agency warns of serious water deficits for England
• Sajid Javid pledges he is 'standing with' police in first speech
• Royal wedding photographer on Meghan and Harry's 'beautiful moment'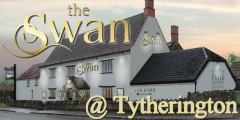 ---
See also: events in Thornbury, Yate and Chipping Sodbury.

---