Cromhall Chapel
Next event
Wednesday 27th September 2023
7.30pm: Bible Study and Prayer in the hall and on zoom
Cromhall Chapel
---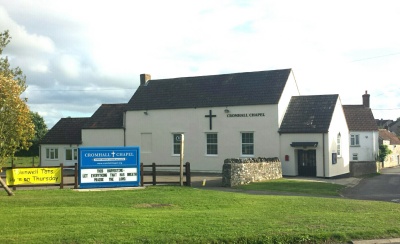 Welcome to Cromhall Chapel
Cromhall Chapel is a friendly fellowship, offering sound biblical teaching and where we seek to demonstrate the effect of Christ in our everyday lives, both individually and as a church.


Contact Us
For more information about Cromhall Chapel, please visit cromhallchapel.org.
Contact Pastor Simon Carey on or 07824 804305.
You can also contact Gordon James (Elder) on or 01452 728562.


Sunday Services
10.30am: Morning Worship and Children's Sunday Club
6.30pm: Evening Worship
Other Regular Events
Each Wednesday evening: house groups, meetings at chapel or area Bible study.
Cromhall Crafters on the second Tuesday of each month 7.00pm-9.00pm. Come and join a group of ladies for an evening of craft, and a chat over a cuppa. Bring your own craft or art work.
Men's Breakfasts are held every 2 months from November to May at 9am in the Chapel Hall. We meet and enjoy a delicious cooked breakfast which is followed by a talk. All men are welcome.
Ladies Breakfasts breakfasts are usually once every 2 months at 9:15am in the Chapel Hall. We meet and enjoy a delicious cooked breakfast followed by an interesting talk on a whole variety of topics.
Wednesday Specials: We occasionally hold special café style events in the Chapel hall. These are lead by outside speakers of special interest and are accompanied by tea/coffee and cake/biscuits. These events begin at 7 for 7:15pm.


Meet Our Pastoral Elder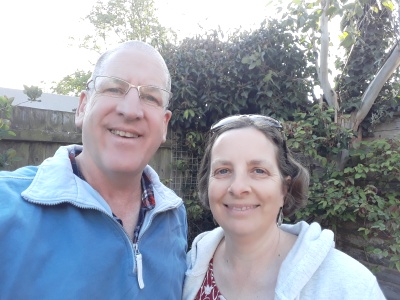 Our pastor Simon Carey grew up in Portishead, not so far from Cromhall. When he left school, he worked for his father in the building industry for 15 years.
Simon met and married Melanie in Bristol.
From 1993-1996 they studied together at Moorlands Bible College, Dorset and then God led them to Thailand where their son and daughter, Elliot and Jemima, grew up.
For 17 years, Simon and Melanie worked at The Juniper Tree, a ministry caring for Christian cross-cultural workers to Asia.
Then, for 6 further years, Simon was a Pastor at Chiang Mai Community Church – a large and diverse church serving the international community.
Simon and Melanie returned to the UK just in time for the first Covid-19 lockdown and God led them to Cromhall at the beginning of 2021.
Simon also loves to cycle and draw and drinks gallons of tea, black with no sugar.


About Cromhall Chapel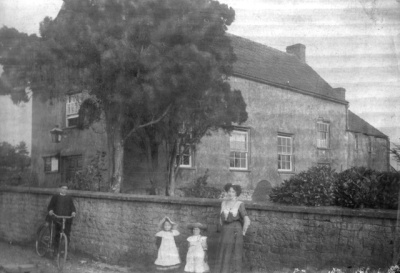 Cromhall Chapel is situated on the B4058 road between Iron Acton and Wotton-under-Edge, Gloucestershire, in the rural village of Cromhall.
The chapel was opened in 1819 and came into existence as a result of the preaching of God's word by Reverend Rowland Hill.
Today we thank God for a thriving and enthusiastic group of Christians whose aim is to welcome all into our fellowship.
We seek to hold a range of activities that will embrace all age groups, always endeavouring to place Christ at the centre of these events.
Cromhall Chapel is involved with a wide range of mission and social activities both in the UK and abroad.
There is a prayer box on the outside wall of the Chapel. If anyone has a concern they would like our small prayer group to pray for, please do drop us a line.
A warm welcome awaits you at all our meetings and for more details of our current activities please see the events calendar.






Forthcoming events
Wednesday 27th September 2023
Saturday 30th September 2023
Sunday 1st October 2023