Cromhall War Memorial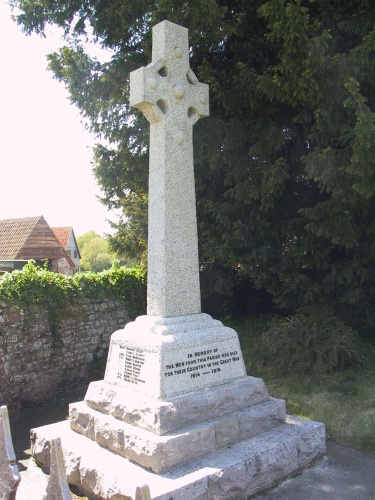 In memory of the men from this parish who died for their country in the Great War 1914-1919.
Sergt Maurice Selby
Sergt Frank L. Elliott
L/Cpl Cyril Bridgeman
Pte Henry C. Barton
Pte Frank Barton
Pte Albert Beard
Pte Alfred Clark
Pte Gilbert Cole
A.B. Henry J. Cullimore
Pte Edgar Dyer
Gunr Leonard Eacott
Pte Stephen Ealey
Pte Harold Hall
Sapr Albert Perrett
Pte Wallace Pratt
Pte William Pritchard
Pte Gordon Rumbold
Pte James Trotman
Pte Reginald Vigar
Also 1939-1945 War
Fl/Lt Edward Cullimore
L/Cpl Ivor Kingscott
LAC Wilfred Godsell
CMP Grenville Butcher
Fl/Lt Stanley Murray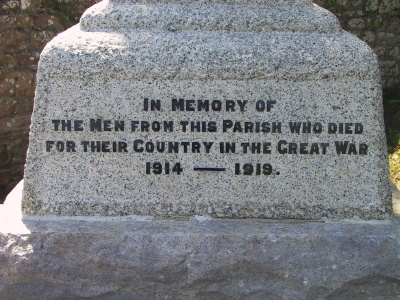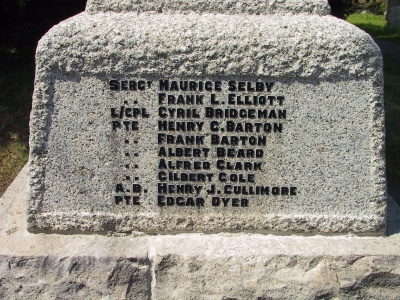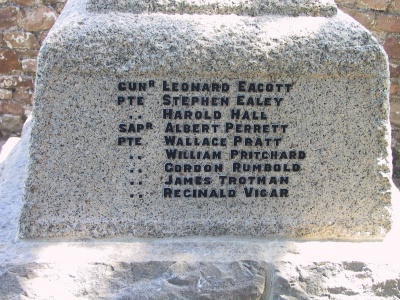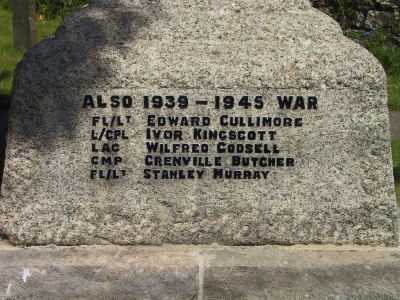 Cromhall's Fallen Soldiers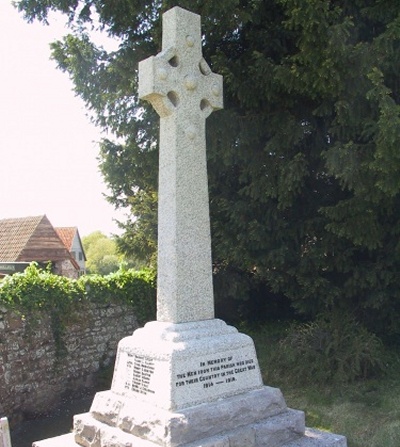 For the anniversary of one hundred years since the Armistice in 2018, local historian David Wicks gave a talk to the Parish Council about the Cromhall men who gave their lives in service in WWI and are remembered on the war memorial.
David says: "You will find the stories fascinating; men and probably women, from Cromhall served on every front from Ypres in 1914, Mons, The Somme, The Dardanelles, Salonica and Kut as well as a sailor who died in an accident on the Danube in 1919, so from the beginning until the official end.
Twenty died but for those who survived it must have left many wounds. It was a high price for a small village.
I know there were others who nursed and one who was a sailor at the battle of Jutland and survived but someone else might like to research them."
Click here to download the slides from the presentation.