Cromhall Toddler Group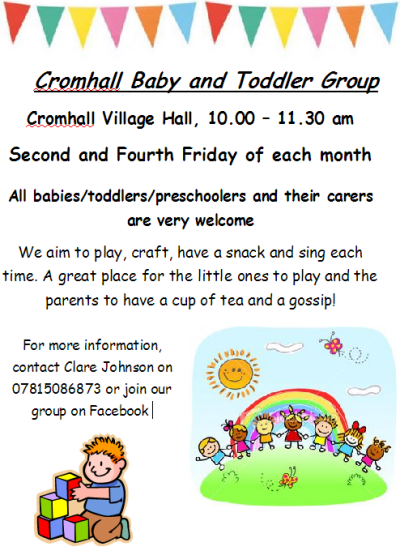 Come and join us on the second and fourth Friday of each month, including through the school holidays.
All babies/toddlers/preschoolers and their carers are very welcome.
Sessions run 10–11.30am at Cromhall Village Hall, for the bargain price of £1 per person over 12 months.
We aim to play, craft, have a snack and sing each time.
It's a great place for the little ones to play and the parents to have a cup of tea and a gossip!
For more information, phone Clare Johnson on 07815 086873, email or find us on Facebook.