Cromhall Village Hall
Next event
Friday 4th May 2018
7pm: Community Bring and Share Supper
Cromhall Village Hall
Cromhall Village Hall Committee invite you to the grand opening of your beautifully refurbished village hall with 2 FREE events - Everyone welcome!
Friday 4th May 7.00 - 10.00pm
Community bring and share supper. BYO bottle and a plate/dish of food to share. Get to know each other better over a bite to eat.
Saturday 5th May 10am - 12noon
Vintage themed Coffee Morning

cromhall.com/cromhall/cromhall-vi...

---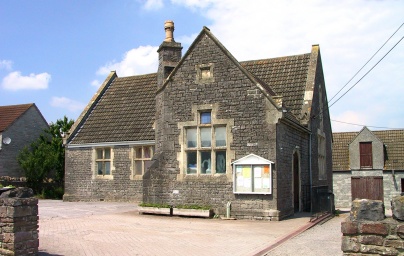 Hall Contacts
The hall is on Talbots End Lane, Cromhall GL12 8AL.
For enquiries, please email: .


Latest News
The hall committee is currently planning a programme of improvements to both maintain the building and to improve the facilities on offer
We are always looking for people with ideas and energy to help increase the already great village vibe and utilise the hall to its full potential.


About the Hall
We're lucky in Cromhall to have a well-equipped and maintained village hall, available for everyone to use.
There's the Mulberry Tree kindergarten in the day every week during term time, Parish Council the second Wednesday of the month, Whist Drive every Friday (except the last Friday of each month), T@3 on a Thursday afternoon once a month, which leaves Monday, Tuesday and Thursday evenings free every week and some Wednesday evenings too.


Hiring the Hall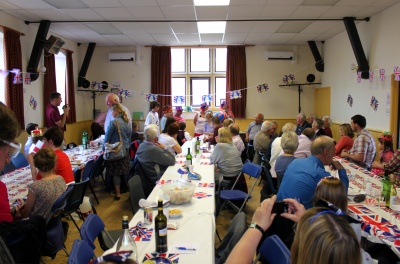 The hall can be hired for village associations or private parties, although not teenage parties.
We have a well-appointed kitchen with crockery and cutlery for 80 people, fridge, oven and warming cupboard, and also a disabled toilet facility.
The cost of hiring the hall is now a flat rate of £7.50 per hour including set-up and clean-up times as required. Additionally, there is a £10 refundable deposit.
It's available at various times of day, but there are various standard bookings for village associations, so please call 07920 763961 or email to see if it's free when you want it.
There is a booking form here. Please email to .
Please also take the time to review our Terms & Conditions, to avoid any misunderstanding at a later date.
Cleaning: The hall shall provide washing up liquid, washing cloths and bin bags, however we do ask that hirers provide their own tea towels.


Join the committee
The Hall is run by the Cromhall Parish Hall and Recreation Trust (Registered Charity Number 287244).
We have a small number of people who manage the hall and we would welcome new committee members. We meet on average 4 times a year - see the calendar for details.






Forthcoming events
Friday 4th May 2018
Saturday 5th May 2018
Wednesday 9th May 2018