Cromhall Village Hall
Next event
Thursday 1st December 2022
7pm: Cromhall Road Safety Project Meeting (CRiSP)
Cromhall Village Hall
7-9pm on the first Thursday of the month
In response to villagers' concern about speeding vehicles through Cromhall, we've come together to try and provide a safe environment for all members of our community and our visitors.
Residents' worries include speeding HGVs and cars, the lack of enforcement of speed limits, lack of effective signage and safety issues around the lack of paths around the village in some places.
Our monthly meetings have started progress on tackling these issues, including:
• Building links with local companies where their speeding vehicles have been identified
• Setting up a Community Speedwatch group (to get involved, please contact Hannah on cromhall.speedawareness@gmail.com)
• Collating data... Read more >>
cromhall.com/cromhall/cromhall-vi...
Email:

---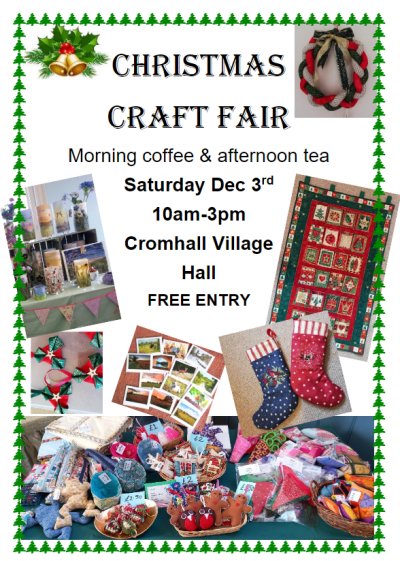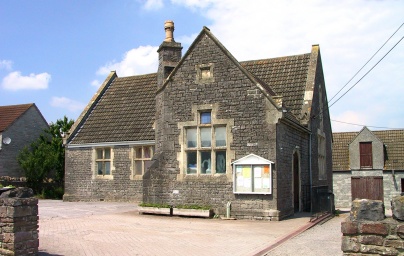 Contact the Hall
Looking for a venue for your next event? Consider Cromhall Village Hall – a beautiful and historic hall which forms part of the Tortworth Estate.
Recently refurbished, it is now available for immediate hire.
The hall is on Talbots End Lane, Cromhall GL12 8AL.
For general enquiries, please email: .


Annual Report
Click here to download the Village Hall's 2022 Annual Report and discover how the Hall is bouncing back from the COVID closure, as well as plans for upcoming events to attract new users.


Hire the Hall
The hall can accommodate up to 60 people maximum (reduced from 120 because of Covid) and has a small well-appointed kitchen with serving area, glassware, crockery, cutlery, fridge, oven and hob.
The large main hall has a vaulted ceiling, hardwood floor and stunning exposed beams.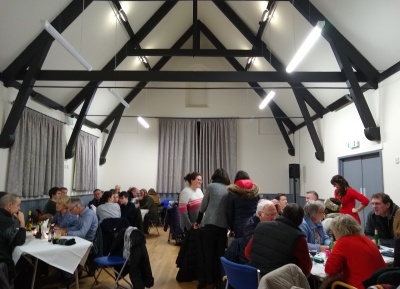 An efficient new heating system plus accessible toilet and parking facilities make the hall suitable for use by everyone, at any time of the year.
Whether you are looking to hire somewhere for a one-off event or require a recurring booking – look no further.
The hall is available at the fantastic rate of just £10 per hour (plus refundable deposit).
Please also take the time to review our Terms & Conditions, to avoid any misunderstanding at a later date.
Click here to read our safeguarding policy for children and vulnerable adults.
Cleaning: The hall provides washing-up liquid, but due to Covid hirers must bring their own dish cloths and tea towels.


Join the committee
The Hall is run by the Cromhall Parish Hall and Recreation Trust (Registered Charity Number 287244).
We are always looking for people with ideas and energy to help increase the already great village vibe and utilise the hall to its full potential.
We have a small number of people who manage the hall and would welcome new committee members. We meet monthly on the third Tuesday of every month at 7pm - see the calendar for details.






Forthcoming events
Thursday 1st December 2022
Saturday 3rd December 2022
Wednesday 14th December 2022
Tuesday 20th December 2022