Cromhall Parish Council
Next event
Monday 17th February 2020
10am: 11th-20th: M5 J14 Falfield resurfacing works
Highways England is carrying out resurfacing works on the M5 around J14.
The existing surfacing is reaching the end of its design life and needs to be replaced, this work will also include the entry and exit slips at this junction. In order to carry out the work safely we'll need to close the slips overnight when traffic flows are at their lowest. Please accept our apologies in advance for any disruption this may cause.
Dates:
11 – 14 and 19 February 2020 – overnight closure 8pm to 6am, southbound J14 entry-slip. Traffic will be diverted northbound to J13 to return southbound to J14
17 February 2020 – overnight closure 8pm to 6am, section of M5 main line between the southbound entry and exit-slips. Traffic will be diverted... Read more >>
www.trafficengland.com
Email:

---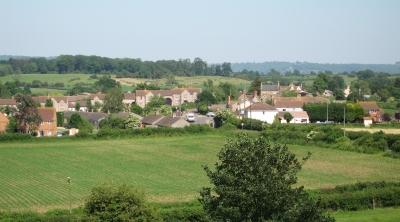 How to contact your Parish Council
For all enquiries, please contact the Clerk, Daphne Dunning.
You can email her at or write to 25 Parkfield Rank, Pucklechurch BS16 9NR.
Click here to download a leaflet containing useful information and contacts from South Gloucestershire Council.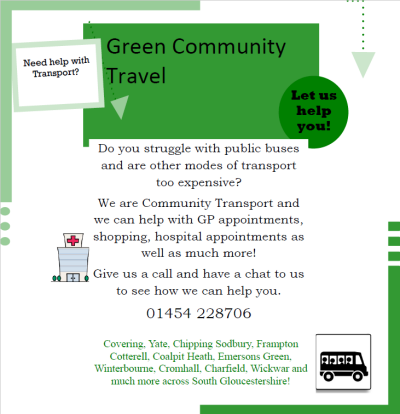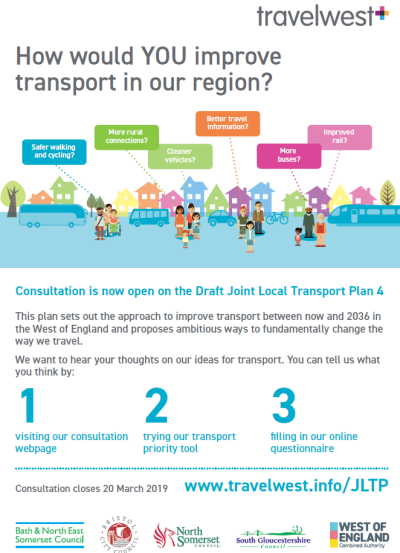 Latest News:
R2C Link - A Message from Four Towns and Vale Link Community Transport
We are happy to announce that we have been successful in our bid for grant funding through the European leader's fund and we have now received a new Renault Trafic (8 + 1 seater minibus).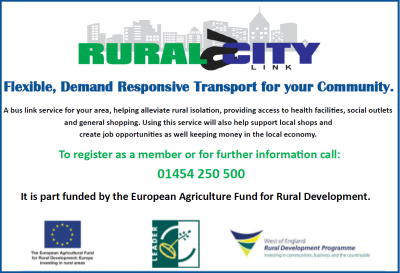 We propose to run a new Demand Responsive service called the Rural to City Link in a bid to help alleviate rural isolation. This service will run in areas that have been identified as rurally isolated.
These areas will include: - Charfield, Cromhall, Falfield, Hill, Oldbury On Severn, Rockhampton, Tortworth and Tytherington.
We hope to support all members of the community who are transport disadvantaged gain easy access in and out of the City. This service will enable people to access health facilities, social outlets and general shopping, thus supporting social inclusion.
This will also support local shops, creating job opportunities as well keeping money in the local high street economy.
How it works: - R2C Link
To use this service, you will have to become a member. There will be a registration fee of £5:00. You will then be able to call us in order to request your transport, (we will ask for at least 48 hours' notice) We will then transport you from one our allocated safe and suitable pick up points, and drop you to a location of your choice which could include: Yate, Thornbury and Cribbs Causeway.
The service start-up will run three days a week on Monday, Wednesday and Friday. (The service may change over time subject to members requests and/operational requirements.)
Click here to download a copy of the R2C Link Registration form.
If you have any questions regarding the R2C2 Link service, please call Izzie Nicholls on 01454 250500 or email: .


Four Towns Winter Newsletter
Four Towns & Vale Link Community Transport provide transport to those members of the community who, for whatever reason, cannot use existing transport services.
Click here to download their Winter 2019 newsletter.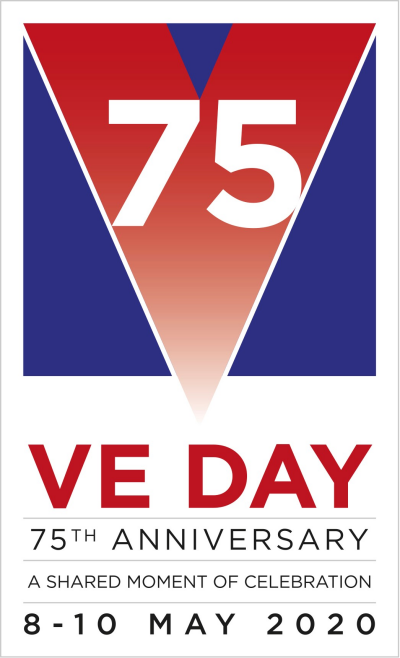 VE DAY 75 - May 8th 2020
The 8th May 1945 was the day peace emerged after nearly six years of war, so the 75th anniversary on 8th May 2020 represents an important milestone in our history.
Cromhall Parish Council is keen to hear from its community over how residents in Cromhall parish would like to commemorate this event.
The council would like to encourage villagers to come together to share ideas and suggestions.
Perhaps groups would like to mark this anniversary by arranging a Cromhall community event or maybe you have some interesting family memories that could be shared.
Send your ideas to .


Dog Poo
Cromhall parish is a lovely place to walk. Sadly, it has been brought to the parish council's attention that a small minority of inconsiderate dog owners are not clearing up after their pets and either leave the poo or bag it and fling the bag in the hedges or on the roadside.
This is especially problematic around the church, in Church Lane and Cromhall Lane.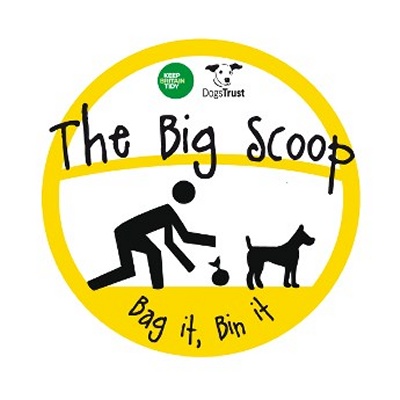 Abandoned dog poo is anti-social, irritates people, is smelly and a health hazard which can spread diseases. Dog poo bags can go in any litter bins so please use them.
On the same theme, the council is aware that dog owners are still allowing dogs to run freely on the school playing fields.
Whilst it is lovely for your dog to have a good run-around, this area is a school playing field and the parish council respectfully asks people to keep to the footpath with dogs on leads so children can play without fear of standing on dog poo or worse.
Please be responsible; ensure dogs are kept on a lead in the school playing field and dispose of dog waste in litter bins.


Loans for Essential Home Repairs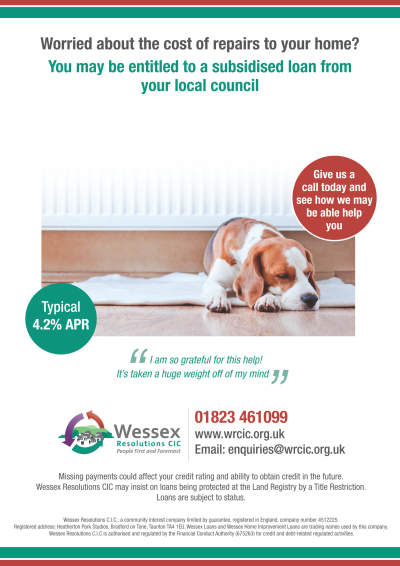 Did you know South Gloucestershire Council fund a loan scheme for homeowners, for essential home repairs and improvements?*
For more information, visit www.wrcic.org.uk, call 01823 461099, or email .
Wessex Resolutions CIC are your local, not for profit lender working in partnership with South Gloucestershire Council.
They provide low cost loans to homeowners, landlords, empty property owners and more for a variety of purposes.
If you need to make repairs to your home or to your rental properties, have an empty property you'd like to turn back into a home, or are looking for help to secure your very first home, contact them for more information.
Based at Heatherton Park Studios, Bradford on Tone, Taunton, TA4 1EU
* Subject to Status


Livestock Worrying - Please Be Responsible
There have been a number of incidences of livestock worrying around Cromhall with irresponsible dog owners allowing their dogs to run free and chase cows and sheep.
The parish council has been advised of sheep worrying at Wickes Hill and recently a dog chasing cows led to the cows aborting and the loss of the cows.
Cromhall parish has several working farms and at this time of year, farmers have livestock including pregnant animals in the fields.
Reported problems include:
Gates are being left open allowing cattle onto the road.
People are not keeping to footpaths and if they have dogs, not keeping them on leads or under close control. There has also been an increase in some people assuming they have a right to roam where ever they want on farmland.
Used dog pooh bags being thrown into fields (this poses a danger of Neosporosis, a disease that causes cattle to abort). This has been a particular problem around the church.
This is a lovely area in which to live and enjoy the countryside but please be aware it is also a working environment. Livestock worrying is a serious offence. It can lead to prosecutions and farmers do have the right to shoot dogs that are worrying or attacking livestock.
Please be responsible; keep to footpaths, ensure dogs are kept on leads especially around livestock and dispose of dog poo in litter bins.
Click here for advice from Avon and Somerset Police.
Thank you.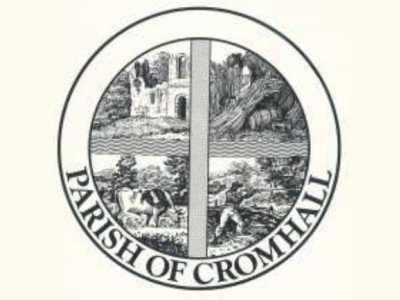 About Cromhall Parish Council
The Parish Council meets on the second Wednesday of each month, except in December, in the Village Hall at 7.30pm.
Anyone is welcome to attend meetings, but may only speak when invited to do so.
Anyone can propose items for the agenda by informing the clerk of that proposal at least eight days before the meeting so that due notice can be given.


Cromhall Parish Council Accounts
The Parish Council's accounts and other financial documents are available to view here.


Data Protection and Privacy
See the Parish Council's notices and policies regarding data protection and privacy here.



Cromhall Poor's Allotment Charity
This Charity was set up in 1973 with the objective being to relieve, either generally or individually, persons resident in the Parish of Cromhall who are in conditions of need, hardship or distress.
The charity owns land at Heathend, which gives it its income through annual rents, and is administered by four trustees all resident within Cromhall. The trustees are appointed by the Parish Council every four years.
The trustees can help (and would welcome applications from) anyone genuinely in need of assistance and residents can apply for this help directly or through a third party, at any time through the year.
These days "those in need" are not so easy to identify, so for many years now, the trustees have distributed the income at Christmas time, in the form of a gift voucher to be used in the village shop. (Years ago, coal, electricity stamps and other gifts were distributed.)
Recipients of the gift are Cromhall residents over the age of retirement and who have lived in the village for five years or more. Where a couple live together, only one gift is given per household.
The trustees consider who should receive the gift at its autumn meeting, but it is very difficult to know who is eligible each year. If you have never received the gift in the past and feel you should, please make the trustees aware of this as soon as possible.
Lastly, the trustees are always mindful of their original purpose, and so if there is anyone in the parish, of any age, in real need or hardship please do approach the charity for help. Any such request will be considered sympathetically and in confidence by the trustees.
If you would like further information please contact any of the trustees or Secretary Sue Wray on or 294387, or leave a note for Sue in Cromhall Village Shop.



Footpath Warden
If you have any queries about footpaths in and around Cromhall, please direct them to our Footpath Warden Steve Aston. You can phone Steve on 01454 299969 or email him on



Forthcoming events
Monday 17th February 2020
Wednesday 11th March 2020