Cromhall Parish Council
Next event
Wednesday 12th December 2018
7.30pm: Cromhall Parish Council meeting
Cromhall Village Hall
All residents are welcome to attend Cromhall Parish Council meetings which are usually held in the village hall the second Wednesday of each month.
The agenda is published on the village notice board and on the Cromhall.com Parish Council web page so you can see the issues being discussed.

www.cromhall.com/cromhall/cromhal...

---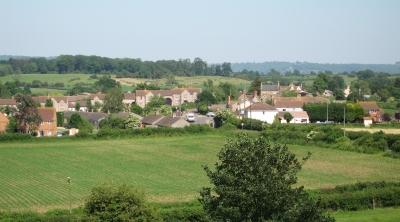 How to contact your Parish Council
For all enquiries, please contact the Clerk, Daphne Dunning.
You can email her at or write to 25 Parkfield Rank, Pucklechurch BS16 9NR.
Click here to download a leaflet containing useful information and contacts from South Gloucestershire Council.


Latest News:
Cromhall's Fallen Soldiers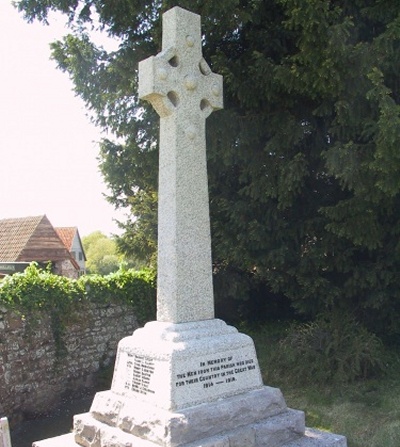 With the anniversary of the hundred years since the Armistice, local historian David Wicks gave a talk to the Parish Council about the Cromhall men who gave their lives in service in WWI and are remembered on the war memorial.
David says: "You will find the stories fascinating; men and probably women, from Cromhall served on every front from Ypres in 1914, Mons, The Somme, The Dardanelles, Salonica and Kut as well as a sailor who died in an accident on the Danube in 1919, so from the beginning until the official end.
Twenty died but for those who survived it must have left many wounds. It was a high price for a small village.
I know there were others who nursed and one who was a sailor at the battle of Jutland and survived but someone else might like to research them."
Click here to download the slides from the presentation.


Cromhall Parish Council Grants 2018
Calling all local groups or organiser of events/activities for Cromhall parishioners: you may wish to apply for a 2018 grant from Cromhall Parish Council, full terms and conditions are shown in the grant policy.
Click here to download the policy and application form.
The aim of this scheme is to support and promote an active community in Cromhall by providing financial support for community organisations working for the benefit of Cromhall parishioners, with the intention of improving the range of services and activities in the parish.
To ensure the widest number of local groups can benefit, applications for grants need to be made between 1st November to 31st December 2018.  Interested groups should submit their application form by 31st December, either by email to or send to: Daphne Dunning, Clerk to Cromhall Parish Council, 25 Parkfield Rank, Pucklechurch, South Glos BS16 9NR. 
All submissions received by the closing date will be considered by the parish council at its January 2019 meeting.
Cromhall Parish Council looks forward to hearing from you.


Would you know what to do in a flood?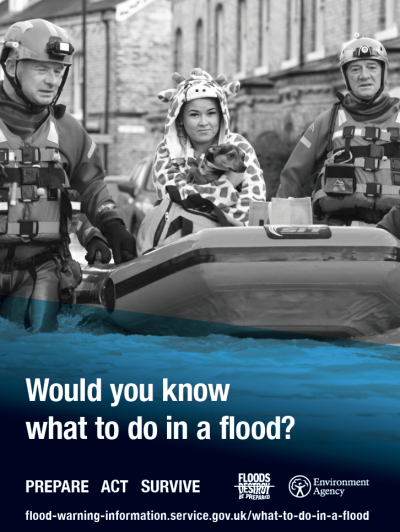 Is your property at risk of flooding? An Environment Agency campaign has been launched to show us how to Prepare, Act and Survive a flood.
Click here to find out more.


Bibstone residents updated on broadband rollout
During July's full Council meeting, Cabinet Member for Corporate Resources Cllr Rob Creer offered to visit the village of Bibstone to meet residents and discuss the situation with broadband in the area.
Cllr Creer and members of the council's digital team met with local residents in the village on 31 August. Officers provided residents with an update on the broadband rollout, where we have already covered an impressive 96 per cent of our intervention area. We are currently undertaking the third phase of rollout in the programme, with a target of 99 per cent of South Gloucestershire (subject to funding available) set to be covered by 2019.
The meeting concluded with an agreement for the council to investigate further possibilities with broadband partners and update residents on their potential inclusion in the rollout in the future.
Cllr Rob Creer, Cabinet Member for Corporate Resources, said: "It was great that the residents of Bibstone took up my offer to meet, and I am really appreciative they were so willing to discuss the current situation with regards to South Gloucestershire's broadband rollout.
"The discussion was informative, and it was useful to hear the residents' experiences first hand. It has given us a lot to take away and we will now investigate ways forward.
"We reiterate our promise to fight for our rural areas and have assured residents we will continue to work with them as we negotiate with Openreach."
Further information about the programme can be found at sites.southglos.gov.uk/broadband.


Loans for Essential Home Repairs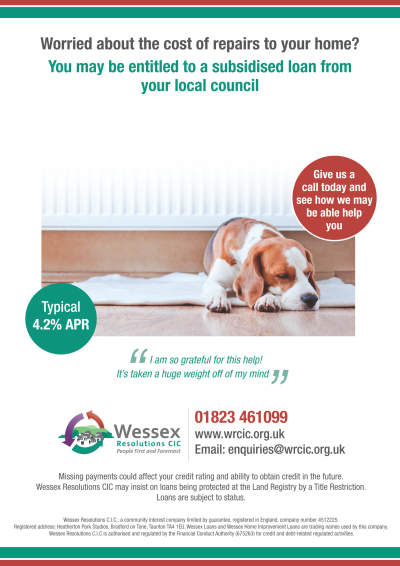 Did you know South Gloucestershire Council fund a loan scheme for homeowners, for essential home repairs and improvements?*
For more information, visit www.wrcic.org.uk, call 01823 461099, or email .
Wessex Resolutions CIC are your local, not for profit lender working in partnership with South Gloucestershire Council.
They provide low cost loans to homeowners, landlords, empty property owners and more for a variety of purposes.
If you need to make repairs to your home or to your rental properties, have an empty property you'd like to turn back into a home, or are looking for help to secure your very first home, contact them for more information.
Based at Heatherton Park Studios, Bradford on Tone, Taunton, TA4 1EU
* Subject to Status


Livestock Worrying - Please Be Responsible
There have been a number of incidences of livestock worrying around Cromhall with irresponsible dog owners allowing their dogs to run free and chase cows and sheep.
The parish council has been advised of sheep worrying at Wickes Hill and recently a dog chasing cows led to the cows aborting and the loss of the cows.
Cromhall parish has several working farms and at this time of year, farmers have livestock including pregnant animals in the fields.
Reported problems include:
Gates are being left open allowing cattle onto the road.
People are not keeping to footpaths and if they have dogs, not keeping them on leads or under close control. There has also been an increase in some people assuming they have a right to roam where ever they want on farmland.
Used dog pooh bags being thrown into fields (this poses a danger of Neosporosis, a disease that causes cattle to abort). This has been a particular problem around the church.
This is a lovely area in which to live and enjoy the countryside but please be aware it is also a working environment. Livestock worrying is a serious offence. It can lead to prosecutions and farmers do have the right to shoot dogs that are worrying or attacking livestock.
Please be responsible; keep to footpaths, ensure dogs are kept on leads especially around livestock and dispose of dog pooh in litter bins.
Click here for advice from Avon and Somerset Police.
Thank you.



About Cromhall Parish Council
The Parish Council meets on the second Wednesday of each month, except in December, in the Village Hall at 7.30pm.
Anyone is welcome to attend meetings, but may only speak when invited to do so.
Anyone can propose items for the agenda by informing the clerk of that proposal at least eight days before the meeting so that due notice can be given.


Cromhall Parish Council Accounts
The Parish Council's accounts and other financial documents are available to view here.


Data Protection and Privacy
See the Parish Council's notices and policies regarding data protection and privacy here.



Cromhall Poor's Allotment Charity
This Charity was set up in 1973 with the objective being to relieve, either generally or individually, persons resident in the Parish of Cromhall who are in conditions of need, hardship or distress.
The charity owns land at Heathend, which gives it its income through annual rents, and is administered by four trustees all resident within Cromhall. The trustees are appointed by the Parish Council every four years.
The trustees can help (and would welcome applications from) anyone genuinely in need of assistance and residents can apply for this help directly or through a third party, at any time through the year.
These days "those in need" are not so easy to identify, so for many years now, the trustees have distributed the income at Christmas time, in the form of a gift voucher to be used in the village shop. (Years ago, coal, electricity stamps and other gifts were distributed.)
Recipients of the gift are Cromhall residents over the age of retirement and who have lived in the village for five years or more. Where a couple live together, only one gift is given per household.
The trustees consider who should receive the gift at its autumn meeting, but it is very difficult to know who is eligible each year. If you have never received the gift in the past and feel you should, please make the trustees aware of this as soon as possible.
Lastly, the trustees are always mindful of their original purpose, and so if there is anyone in the parish, of any age, in real need or hardship please do approach the charity for help. Any such request will be considered sympathetically and in confidence by the trustees.
If you would like further information please contact any of the trustees or Secretary Sue Wray on or 294387, or leave a note for Sue in Cromhall Village Shop.



Footpath Warden
If you have any queries about footpaths in and around Cromhall, please direct them to our Footpath Warden Steve Aston. You can phone Steve on 01454 299969 or email him on



Forthcoming events
Wednesday 12th December 2018
Wednesday 9th January 2019
Wednesday 13th February 2019
Wednesday 13th March 2019
Wednesday 10th April 2019
Wednesday 8th May 2019