Welcome
Welcome to Cromhall.com - your online guide to events and organisations in and around Cromhall.
Browse the event calendar to see what's happening, keep up to date with village organisations and discover our local history.
If you have an event or organisation you'd like to promote, get in touch and we'll pop it on the site.
To find out more about publicising your business to local customers, including free directory listings, check out our advertising options.
And for a round-up of what's new this month, read the newsletter.
What's on
Sunday 4th October 2015
Monday 5th October 2015
Tuesday 6th October 2015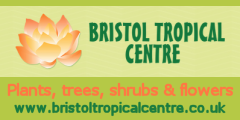 News
Vote for BUST's Pink Glove Dance
Staff and patients from the Bristol Breast Care Centre at Southmead Hospital are hoping to dance their way to victory in the 2015 European Pink Glove Dance Competition. A prize fund of €8,000 is up for grabs and the dancers want to win it for BUST (Breast-cancer Unit Support Trust).
To win the money, the video simply needs to gain the most votes. Click below to watch and vote for them for free - voting runs through Breast Cancer Awareness month until 26th October 2015.

Free Stoptober support for smokers
Stoptober - the 28 day stop smoking challenge – is back.
Sign up to receive free and proven support including packs, apps and emails to help you quit for 28 days and beyond. Face-to-face advice and support can also be obtained from your local Stop Smoking Service, Smokefree South Gloucestershire, which is on hand to provide you with tailored advice, hints and tips on how to quit. For more information, or to book your place, click below.

Don't take the gamble with lottery fraud
South Glos Trading Standards are reminding us to stay vigilant when receiving letters indicating we have won a lottery, after new letters and emails using the 2016 Rio Olympics as a theme.
The scams try to trick people into believing they have won hundreds of thousands of pounds or a trip to Brazil and ask for a fee to process their winnings.
The advice is never to respond to any such communication. If you need help, contact the Citizens Advice Consumer Helpline on 03454 040506.

News feeds
Latest items from BBC News:
• PM stands firm on tax credit cut
• Assad warns of Mid-East destruction
• Liverpool sack manager Rodgers
• Many injured in Malta motor show crash
• Bin lorry crash driver arrested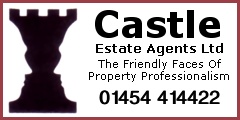 ---
See also: events in Thornbury, Yate and Chipping Sodbury.

---