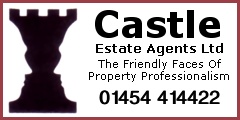 News
The Easter Bunny gets Active!
This Easter, Circadian Trust, the charitable organisation that operates 7 Active Centres across South Gloucestershire, is donating Easter Eggs to fellow local charities and foodbanks.
Potential new members to the leisure centres across South Gloucestershire (including; Bradley Stoke, Kingswood, Longwell Green, Thornbury and Yate Leisure Centres), have been encouraged to donate an Easter Egg in return for a reduced joining fee to the leisure centres.
The centres raised 139 eggs and the 'Donate an Easter Egg' campaign delivered these to local charities including North Bristol foodbank, Resound, The Juice Community Project, Thornbury Baptist Church foodbank and Yate and Chipping Sodbury foodbank in time for the Easter weekend.

Support Liz Child's Fundraising
After the Child family lost their 20 year old son Tom to cancer after a long battle, they are raising money for the Teenage Cancer Trust, who supported him age appropriately and who looked after them all as a family.
To find out more or make a donation, click below.

New Memory Cafe
This summer Thornbury United Reformed Church is hosting a new Memory Cafe for people with dementia and their carers from local and wider areas. It will complement the existing cafe that meets fortnightly in the Methodist Church, opening in the alternate weeks.
They are holding the first Information & Training morning for potential volunteers on Friday 19th May, and the Launch will be on Friday 23rd June, with regular opening from Friday 7th July.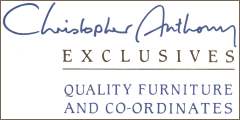 News feeds
Latest items from BBC News:
• General Election 2017: Labour's 'day one' pledge to EU nationals
• North Korea tensions: US submarine arrives in South Korea
• France elections: Le Pen steps aside as National Front leader
• Sir Elton suffered 'potentially deadly' infection on tour
• Exercise 'keeps the mind sharp' in over-50s, study finds


---
See also: events in Thornbury, Yate and Chipping Sodbury.

---