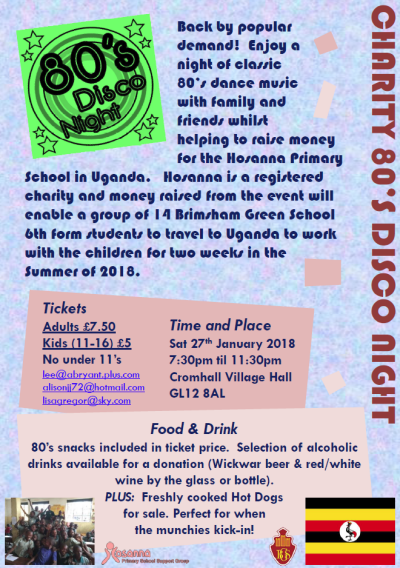 News
Tortworth Lake Closed in February
It is with regret that due to ongoing works on Tortworth Lake that the lake will not be open on the First Sunday of February 4th. We hope to be able to reopen on Sunday 4th March although access might be restricted. We are sorry for this inconvenience as we know that the monthly walks are much enjoyed by many of you.

Read the latest CLinC newsletter
The recent CLinC fundraising coffee morning/afternoon tea went well, one of the teachers at St Anne's school has completed his Open University diploma, both St Anne's and St Mark's schools now have a new photocopier, and sponsorship money for around 60 children is being sent out. Click below to read more...

Help Spring Clean South Glos
'South Gloucestershire Spring Clean' leaps into action again in 2018 and is the perfect opportunity for everyone to help keep towns, villages, streets, woodlands or green spaces free from litter.
The Council has extended the campaign for 2018 to allow more individuals and groups to join in. This year's Spring Clean will take place from 13 February to 14 May. Do come along and help clean up your local area this spring by organising or taking part in a litter pick.
Please book equipment required as far in advance as possible as numbers are limited. Click below to find out more. Let's all help make South Gloucestershire a better and cleaner place to live and work!

Email: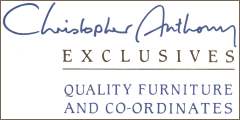 News feeds
Latest items from BBC News:
• US shutdown: Trump and Democrats blame each other
• Macron says 'special' UK deal possible
• Mary Lou McDonald to lead Sinn Féin
• British tourists warned to 'stay in resorts' in Jamaica security emergency
• Will Gompertz reviews Sky Atlantic's drama Britannia ★★★☆☆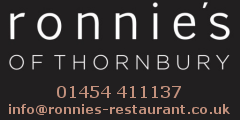 ---
See also: events in Thornbury, Yate and Chipping Sodbury.

---