News
Held Incredible Kids find a home
Incredible Kids, the charity for South Gloucestershire children with special needs, is looking for new premises to run sessions for families to spend quality time together.
The charity operates 3 evenings a week as a permanent set up. If anyone can help them find a new home, please email local organiser Jennie Prewett by email below.

Email:

Help Spring Clean South Glos
'South Gloucestershire Spring Clean' leaps into action again in 2018 and is the perfect opportunity for everyone to help keep towns, villages, streets, woodlands or green spaces free from litter.
The Council has extended the campaign for 2018 to allow more individuals and groups to join in. This year's Spring Clean will take place from 13 February to 14 May. Do come along and help clean up your local area this spring by organising or taking part in a litter pick.
Please book equipment required as far in advance as possible as numbers are limited. Click below to find out more. Let's all help make South Gloucestershire a better and cleaner place to live and work!

Email:

Read February's 5Alive
5Alive is the community newsletter for Falfield, Tortworth, Tytherington, Rockhampton and Cromhall. Click below to read the February 2018 edition...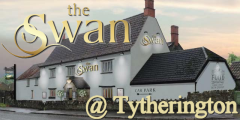 News feeds
Latest items from BBC News:
• Florida shooting: Firms abandon NRA amid consumer boycott
• Winter Olympics: Billy Morgan wins Great Britain's record fifth medal in Pyeongchang
• Two in court over Coventry brothers 'hit-and-run' deaths
• Red Cross reveals 21 staff paid for sexual services
• Euromillions results: UK ticket holder wins £78m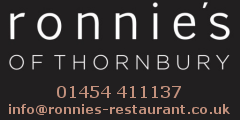 ---
See also: events in Thornbury, Yate and Chipping Sodbury.

---