Welcome
Welcome to Cromhall.com - your online guide to events and organisations in and around Cromhall.
Browse the event calendar to see what's happening, keep up to date with village organisations and discover our local history.
If you have an event or organisation you'd like to promote, get in touch and we'll pop it on the site.
To find out more about publicising your business to local customers, including free directory listings, check out our advertising options.
And for a round-up of what's new this month, read the newsletter.
What's on
Tuesday 3rd March 2015
Wednesday 4th March 2015
Thursday 5th March 2015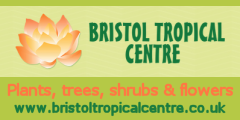 News
Broadband survey
Although the Cowship Lane cabinet has now been upgraded to fibre, there are still a large number of properties in the Parish that do not have access to satisfactory broadband.
To assist the Cromhall Parish Council in raising this with South Gloucestershire Council, a survey is being conducted of actual internet speeds. If you have not yet been asked for information and are willing to provide it online, then please go to the broadband survey page:

Be a Quitter this No Smoking Day
Smokers in South Glos are being encouraged to be 'proud to be a quitter this year and stop smoking on No Smoking Day next month.
Nearly one in six of South Gloucestershire adults smoke but UK figures show two thirds want to quit.
Smokefree South Gloucestershire has FREE stop smoking sessions across the county to help smokers ditch the cigarettes for good. Click below to read more...

Read the Latest News from Zambia
CLinC's annual get-together is being planned for April when they will have up to date photographs of all that is going on in the schools in Zambia where the charity is sponsoring children. Click below to read the latest newsletter...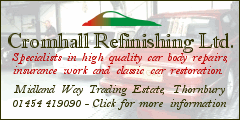 News feeds
Latest items from BBC News:
• Murder arrests in Becky Watts probe
• Iraq 'seizes districts from IS'
• Mother knew Emwazi's voice on video
• England footballer in sex arrest
• British plane spotters in UAE arrest


---
See also: events in Thornbury, Yate and Chipping Sodbury.

---