£30 Wellness Voucher competition

Win £30 to spend at Goldney House Wellness Centre.
Last date for entries is Thursday 30th June 2022.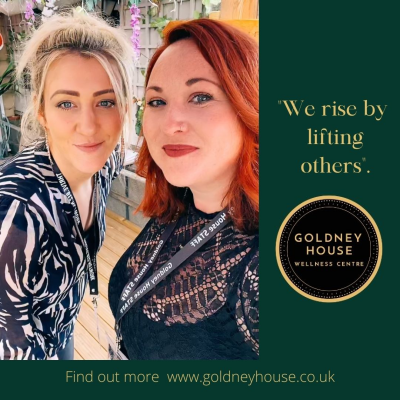 Wellness is the number one priority at Goldney House, and here's a chance to boost yours with a £30 voucher to spend on any of their classes or therapies, designed to support your mind, body and spirit.
To enter the draw, simply send us your details using the form below.
Wellness can be physical, emotional and spiritual, and Goldney House is the perfect place to have all of this under one roof. Click below to find out more about what's available and start looking after yourself!
Goldney House is also a wonderful venue space with a large room that can be hired for talks and conferences, workshops and meetings, with use of a beautiful outdoor terrace area. The studio room is fully equipped with projector and audio, and catering can be arranged.
On top of all this, Goldney House runs events to help you prioritise your wellness. Dip your toe in with monthly Thrive - Biz - Network events.
To find out more about Goldney House, visit www.goldneyhouse.co.uk, email info@goldneyhouse.com, call 07590 683182 or pop in to Goldney House, First floor, 59 Rounceval Street, Chipping Sodbury BS37 6AS.