String of Sausages competition

Win a string of award-winning sausages from Perry & Son Family Butchers.
Last date for entries is Monday 31st January 2022.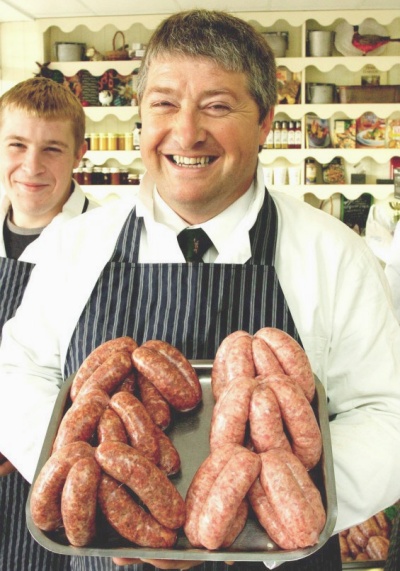 Add sizzle to your supper with a string of sausages from award-winning Perry & Son Family Butchers.
Mike and the team are offering you the chance to sample their famous sausages - to enter the draw just fill in your details below.
Perry & Son is your local family butcher, serving nothing but the best quality meat to Thornbury, Alveston and the surrounding district.
They raise their own pigs and lambs on small-holding locally, and the rest of their meat is sourced from producers within 35 miles of Alveston, so it's all local, fresh and has really low food-miles!
Perry & Son prepare all their meat products on the premises so you can be sure they all come with Mike's seal of approval.
They are always happy to give advice on choosing and cooking their meats, so if you are looking for meal ideas or know exactly what you want, pop in to their shop on Alveston's Greenhill Parade.
To find out more about Perry & Son Family Butchers, visit www.perryandsonbutchers.co.uk or "like" their facebook page.
For enquiries, please email info@perryandsonbutchers.co.uk or phone 01454 413486.