Wellbeing Half Hour Massage competition

Win a half hour massage of your choice.
Last date for entries is Tuesday 31st August 2021.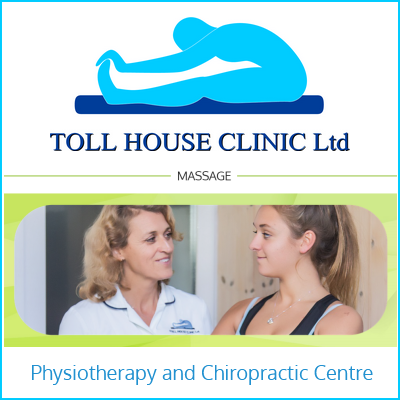 It's been a challenging year for everyone, so take this opportunity to boost your wellbeing with a massage at The Toll House Clinic.
The clinic's experts cater for everyone, with relaxing and supporting holistic or invigorating sports massage.
For your chance to win a half hour massage of your choice, simply send us your details using the form below, and we'll enter you into the draw.
Toll House Clinic offers Physiotherapy, Chiropractic and Chiropody/Podiatry appointments, as well as Pilates, Yoga and Massage.
They support a multidisciplinary team of experienced, registered professional therapists, offering you optimum chance of recovery from your injury. You can approach them direct, or be referred from your GP or consultant.
Whether it's for a sports injury or managing long term pain, all treatment for each patient is entirely personal to you and draws on the experience of each appropriate therapist to provide a programme for long term fitness and well-being, with the emphasis on prevention of further problems.
To find out more about the range of treatments available at Toll House Clinic, visit https://tollhouseclinic.co.uk, email: email@tollhouseclinic.co.uk or call 01454 322 232.
"We cater for everyone".