Thornbury Arts Festival competition

Win tickets to The Temperance 7 or Everything's Coming Up Roses.
Last date for entries is Sunday 31st March 2019.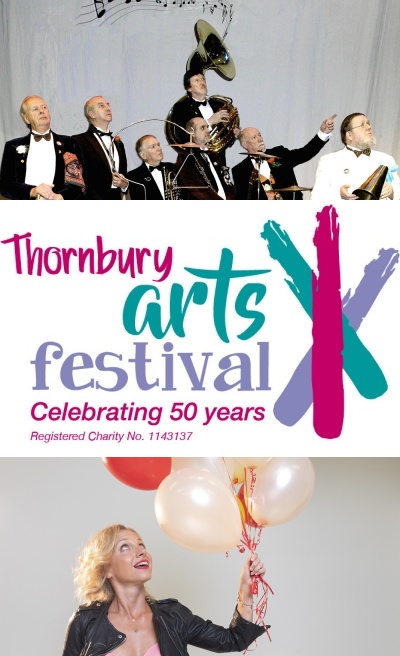 Thornbury Arts Festival is celebrating 50 years of bringing top class entertainment to town, and to mark the anniversary, they offering you the chance to win a pair of tickets to either The Temperance 7 or Everything's Coming Up Roses with Liza Pulman and Joe Atkins.
For your chance to win the tickets, simply send us your details using the form below. You can choose which event to attend.
The Temperance 7, performing on Friday 3rd May at 7:30pm, offer a vast tuneful foot tapping repertoire... jazz classics from the past, original compositions, novelty numbers... and as they play for you, their enormous enjoyment is hilariously transmitted with their zany pythonesque humour.
Everything's Coming Up Roses, on Saturday May 4th at 7.30pm, is an expertly pruned show about flowers, gardens and all things green from Tiptoe through the Tulips to Neil Diamond's You Don't Bring Me Flowers Any More.
As one of the longest running arts festivals in the country, the Thornbury event is run entirely by volunteers and boasts a mix of daytime and evening events to appeal to as wide an audience as possible.
For more information about the performances, and to book tickets for these and other events - see the Thornbury Arts Festival page for booking details.