Moda House Marmalade competition

Win a jar of Moda House Marmalade.
Last date for entries is Monday 30th April 2018.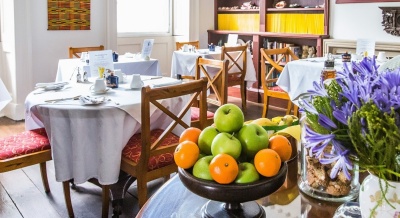 It's the highlight of the breakfast table at Chipping Sodbury's Moda House, and now you could win your very own jar of their famous home-made chilli marmalade...
Breakfasts at The Moda are made with fresh local produce, including Jon Howell sausages and bacon cooked to order on the Aga, winning 4 AA Stars and a feature in Alastair Sawday's Special Places to Stay - British Bed & Breakfast.
For your chance to win a jar of the Moda House's chilli marmalade, simply send us your details using the form below.
Whether you're looking for a relaxing weekend break away, celebrating that special occasion or perhaps just visiting the area on business, The Moda House can accommodate your individual requirements.
Their distinctive bedrooms, many with magnificent views, offer centuries-old character and all rooms are en-suite with well appointed bathrooms.
There's free parking and free WiFi, and and it's within easy reach of the M4 and M5.
You'll find The Moda House at 1 High Street, Chipping Sodbury BS37 6BA.
Visit www.modahouse.co.uk, telephone 01454 312 135 or email enquiries@modahouse.co.uk for more information.