Socialable competition

Win a place on Socialable's Social Media/PR course.
Last date for entries is Sunday 31st December 2017.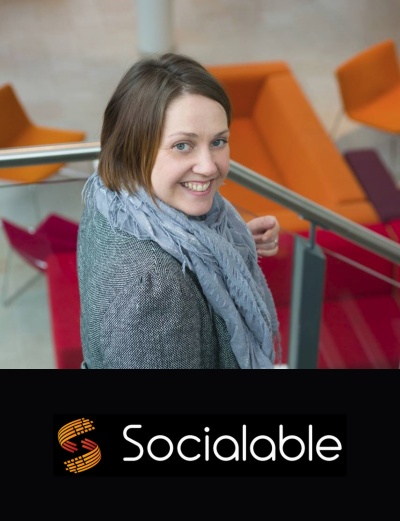 The world of social media is moving so fast that it's easy to feel lost in the maze of conversations and channels... Step forward Esther James and Andrea Sexton from Yate-based social media specialist Socialable to guide you through...
They're offering one lucky winner a free place on the Social Media/PR course they're running in Yate (Badminton Court) on 19 January 2018. To find out more about the course, click here.
For your chance to win the place, simply send us your details below and we'll enter you into the draw.
Socialable create and implement social media strategies that align with business objectives.
They plan and manage online content over relevant channels and help you respond to questions and competitors, saving you time and money.
To find out more about Socialable, visit www.socialable.media, email esther@socialable.media or call Esther on 0117 287 2326 or 07866 579137.